BESTSELLING
MAKEUP FAVOURITES
The Glowing Reviews SAY It All!
Want to know why these best sellers are 100% fan approved? Performing streets ahead of the competition, it's no secret. When these land in your makeup bag, they'll never leave!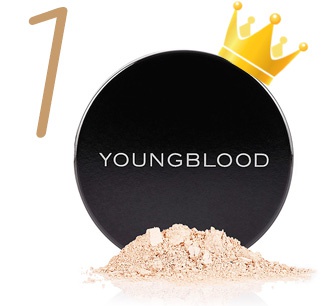 YOUNGBLOOD
Natural Loose Mineral Foundation - 10g
$37.50
Get in on one of makeup's best kept secrets. The crushed minerals in this create the smoothest, silkiest base for sensitive skin.


Youngblood is an old favourite, I have been using this powder for years. It delivers a beautiful glow. [...]
-- OaLB

Love this makeup. Can be light or heavy. Wear on its own or over a base for a more formal look. One you can wear everyday. Just great.
-- Coralie Guy

JANE IREDALE
PurePressed Base Pressed Mineral Powder Refill SPF 20 - 9.9g
$46.00
Fans love this one so much, the refills fly off the shelves. So keep the sturdy pot around, you're sure to use it again!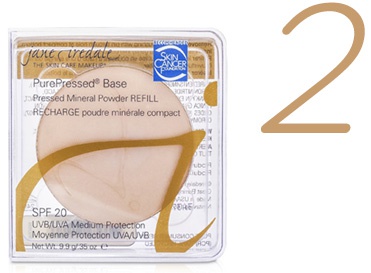 Have used this for a few years now. Provides excellent coverage and good protection from the sun. Wouldn't use anything else
-- Chloe Wilson

I love this product! I have been using it for about 5 years and nothing compares. My skin is sensitive to breakouts and this is the only foundation I have found that doesn't cause my skin to feel congested. [...]
-- Bindie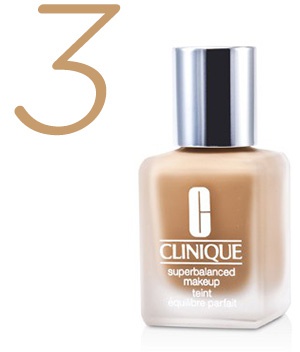 CLINIQUE
Superbalanced MakeUp - 30ml
$32.00
Oily skin will love this balancing foundation, which keeps skin dewy without becoming slick.


This is my "go to" foundation for everyday wear. Long lasting and always gives an even finish. Another bonus is the price!
-- Pauline Cross

I have used this makeup on my very sensitive skin for many years now and have never had a reaction to it. It is light, non-greasy and covers well. I love it!
-- Deborah White

ESTEE LAUDER
Double Wear Stay In Place Makeup SPF 10 - 30ml
$43.50
Medium coverage doesn't have to feel cakey. Try this winner of a foundation for a feather-light feel.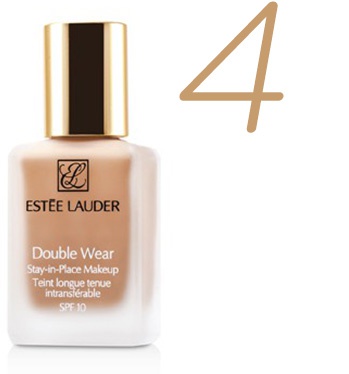 This is a great foundation with staying power but not leaving a cakey look. Very light and great colour range. With combination skin this stands the time test. Great value.
-- Zoer

Well the Double Wear range suits me. But this is the gem; you can touch up your makeup without fear of looking anything but fresh and radiant. Winner!
-- Julie Vale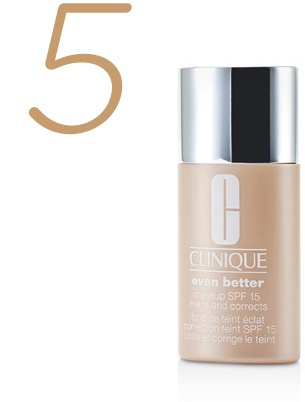 CLINIQUE
Even Better Makeup SPF15 - 30ml
$32.50
Screens out UV rays with the handy SPF 15 while keeping skin nourished with super gentle minerals.


This is the best foundation ever! Been using it for the past 5 years!
-- Mahsa Aghakhani

I really favour this Clinique make up. It goes on so nicely and looks so natural. It has become my usual my favourite
-- Noelle Fletcher

BAREMINERALS
Original SPF 15 Foundation - 8g
$37.50
Looks like a powder, but feels like a cream going on, it's *that* fine. Perfect for sensitive skin, since it's free of talc, fragrance, oils, and preservatives.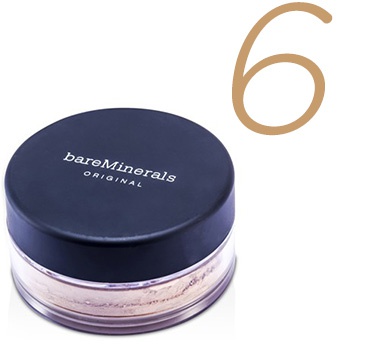 I love Bare Escentuals Original. It is the only make-up I use. It gives great coverage, is not cakey and also has an SPF which protects my skin.
-- Maura O'Leary

This is the best foundation ever. [...] It gives completely natural look, and it's long lasting. Perfect for sensitive skin!
-- Nevena Velickovic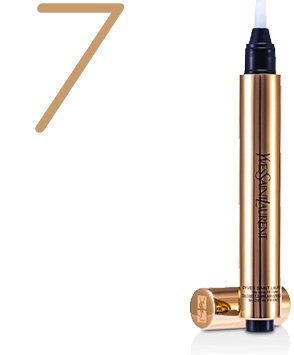 YVES SAINT LAURENT
Radiant Touch/ Touche Eclat - 2.5ml
$37.50
Fake a full night's sleep with this under-eye saver, which delivers concealing radiance in a pen.


Finally purchased one of these after reading about it in many beauty articles. Why did I wait so long? Love the way it goes OVER make up. Also love the way it is so versatile; - eyes, lips, cheekbones, dark shadows ...
-- Lynda Pettit

A "must" in any makeup kit - for abolishing dark circles, dispensing with discolouration and generally giving a light to the face.
-- Michal McKay

LAURA MERCIER
Loose Setting Powder - 29g
$42.00
Get ready for your HD close up with this fantastic setting powder, which makes sure you're camera ready.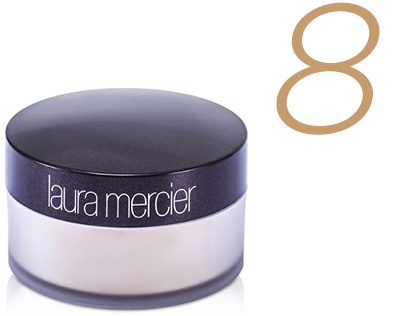 Great translucent powder that holds makeup through the day :)
-- Sarah Knox

I can't even remember how many i have been used up already. It's my must have setting powder for all time !!!
-- Liz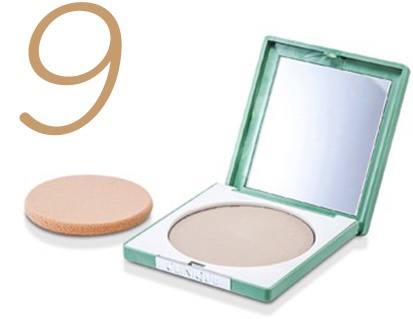 CLINIQUE
Stay Matte Powder Oil Free - 7.6g
$31.50
Spend your day flawlessly matte with this simple, easy-peasy powder. Your friends won't believe your skin can look this good.


I love this product and I know many others who love the Stay Matte Powder! It offers really good coverage, its light weight, it blends into your skin colour really well and I believe it last up to 6 hours.
-- Katie Notley

My GO to powder, sets the base and keeps the shine away.
-- Sam Judge

SHU UEMURA
Eyelash Curler
$19.00
This one's angled to be amazing. Crimp your lashes into the perfect shape with this award-winning must-have beauty tool.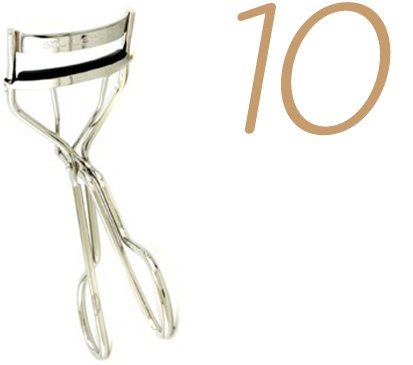 Better than MAC or any other, perfect for my small eyes
-- Bonitce

It's my first eyelash curler and i don't plan on buying another one anytime soon because this one works amazing! [...] It does't break the lashes and also seems durable.
-- Kris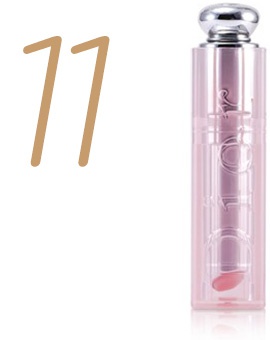 CHRISTIAN DIOR
Dior Addict Lip Glow Color Awakening Lip Balm - 3.5g
$35.50
The colour of this customizes to your lips, *and* it lasts all day, even in the dead of winter. We can't live without it.


This glorious lip balm is like a cross between a balm and a lipstick. [...] I don't feel like I ever need another lip product, as this works for both day and night looks.
-- Alyssa Wood

This is my 4th stick of Dior Lip Glow. [...] Unlike cheaper lip balms where you are constantly re-applying the whole day as it wears off, the Lip Glow lasts for hours and your lips never feels dry even in winter.
-- sss123

LANCOME
Hypnose Mascara - 5.2g
$29.50
Get gorgeously defined lashes that last all day, and will still stay soft and supple without flaking.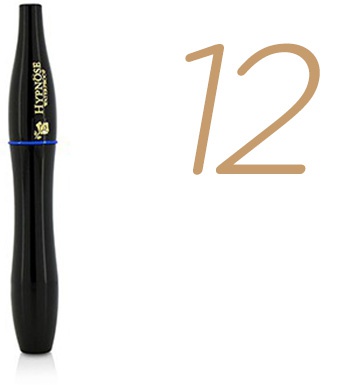 The greatest mascara ever. I LOVE IT!! I have been using Hynose for over 5 years and I will buy it again... and again and again.
-- Agnieszka Matras

No matter how many different ones I try, I always come back to this. I've been using it for at least 10 years and nothing comes close.
-- Natasha Zampaglione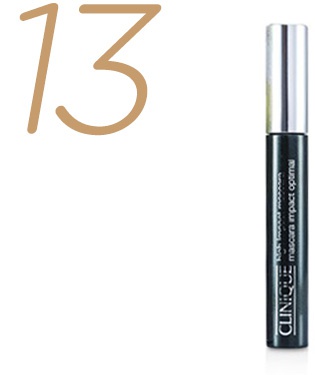 CLINIQUE
High Impact Mascara - 7ml
$25.00
Thousands of fans can't be wrong. This one-hit wonder does it all - lengthen, volumize, and separate like a pro.


Tried the mascara for the first time and absolutely loved it! Did not realise my lashes were sooo long and beautiful. Decided to try another mascara by Clinique as a result
-- luliia M.

I love this mascara. I have tried many brands, but this is the only one I have found that doesn't smudge, and yet comes off easily with cleanser. Gives great, dark, long lashes.
- Sharon Kenshole

LANCOME
Hypnose Drama Instant Full Body Volume Mascara - 6.5g
$29.50
The S-shaped brush grabs every lash without fail, and leaves behind intensely saturated black wax pigments for a stunning look.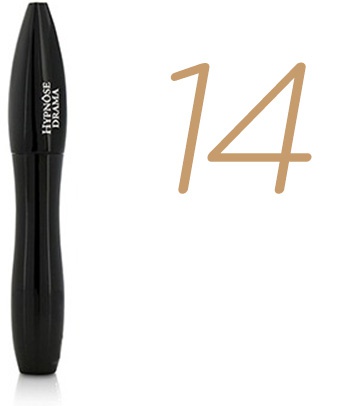 This is my favourite mascara, I have very sensitive eyes and this mascara has never irritated them.
-- Annabelle

I have thin, short lashes. This makes me have AMAZING volume, length and fullness in a few swipes.
-- Sara Kourkgy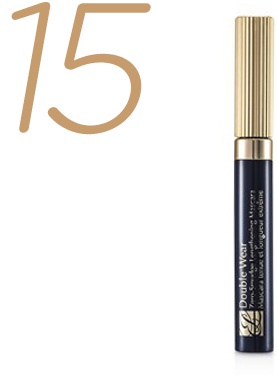 ESTEE LAUDER
Double Wear Zero Smudge Lengthening Mascara - 6ml
$29.50
Say goodbye to crazy smudged eyes. This bold, cutting-edge mascara will never go 'panda' on you.


It doesn't clump, it goes on easily and best of all it lasts all day. An excellent everyday mascara that I highly recommend.
-- Patricia Shields

I have suffered through hundreds of dollars of mascara purchases only to find by the end of the day. I have black rings around my eyes from the mascara smudging. Not this one. Truly does not smudge and gives good length.
-- LLP

CHRISTIAN DIOR
Diorshow Black Out Mascara - 10ml
$31.50
For black lashes so intense they look charcoal-coated, get this indefatigable mascara. It won't let you down.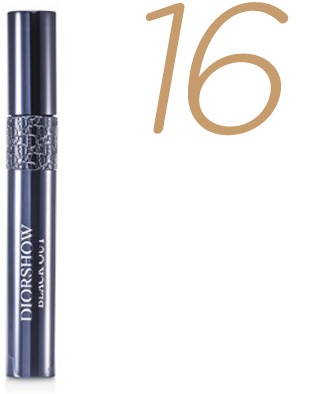 Best Mascara to use for small lashes - it will make you lash look longer and thicker i rate this Mascara one of the best you will ever use
-- Reda Doos

Nice, long wearing mascara. Doesn't smuge or slide off of the eyelashes during the day or evening. One of my favorites!
-- Mary Jeter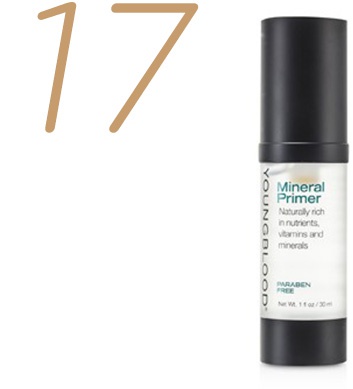 YOUNGBLOOD
Mineral Primer - 30ml
$34.50
Want foundation to stay on longer? This silky smooth primer will be your new best friend.


Young Blood's mineralised primer is excellent. Skin feels smooth and hydrated after using this and make up stays on better and longer.
-- Sharon Wong

There are primers and then there ARE primers. This is a little bit of magic in a bottle. Using only the smallest amount, it leaves my skin feeling as soft as silk. [...]
-- Renae Lulham

CHRISTIAN DIOR
Dior Addict Lip Maximizer - 6ml
$39.50
Pucker up with zero effort. This lip plumper makes your lips fuller, softer, and shinier with one swipe.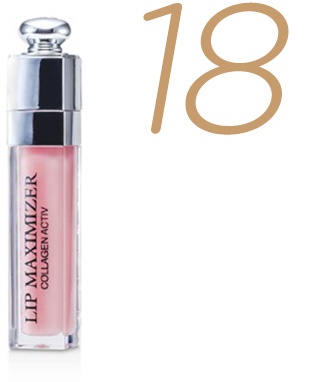 I believe I have used about 5 of those by now, not because my lips are nor plump enough but because it just has this brilliancy that makes my look amazing.
-- Irina Koleva

Love it! Long last, you can feel it plumping your lips I use it alone or on top of lipstick is amazing
-- Vittoria Donadei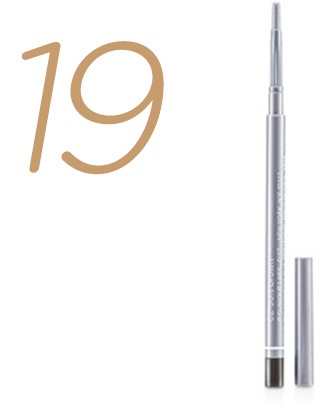 CLINIQUE
Superfine Brow Liner - 0.08g
$21.00
This self-sharpening brow liner is soft, smooth, and totally buildable. Even girls who don't like makeup will love this one!


My favourite brow pencil! The most perfect colour for dark-brown-haired girls with natural gray undertones in their hair. One of the few pencils that doesn't make my eyebrows look reddish.
-- Marsilana

The super fine tip on this liner makes it easy to build coverage to what is needed and is a great shade - not too dark!
-- Karin Ingram

KEVYN AUCOIN
The Volume Mascara - 5g
$27.00
Get insanely volumized lashes that last hours. Removes easily with lukewarm water, so you can save time in you beauty routine.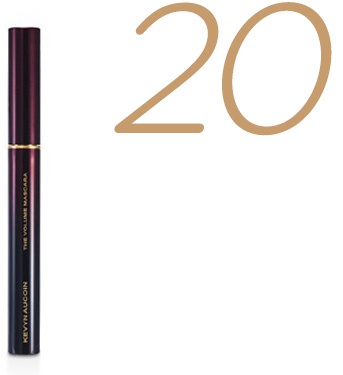 Gives great volume, does not irritate my eyes and most of all, it is super easy to take off with just warm water. No more panda eyes. LOVE
-- Elena Chapman

I have introduced many friends to this product. It's the best
-- Robyn Shaw